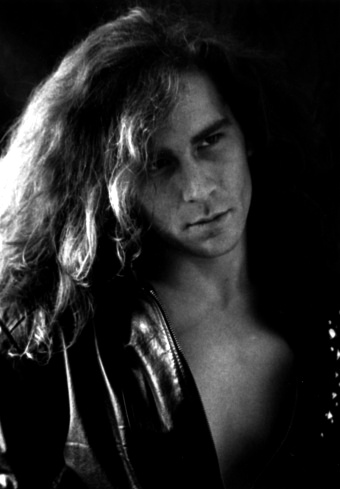 Damon Bernklau
LEAD GUITAR


Born: June 29th
Guitars: Jackson Warrior and Jackson Kelly Star

When Damon joined Seventh Omen in 1991, he completed the line-up which remained strong for years to come. He has played the guitar for over half his life and prides himself on his unique, and unorthodox, style.

At 15, Damon's initial influences on guitar came from mostly blues based rock a la Zeppelin, Vaughn, and Aerosmith. That is until bands like Megadeth, Metallica, and Slayer forced him to discover the headbanger within. From then on metal has been his chosen vehicle of expression, but is he your typical headbanger?...Not! Trained in music theory and harmony, Damon decided to transfer that knowledge to guitar in his own way, to forge a new and different style of playing. Intensely perfected through the years, Damon's appearingly unorthodox technique defies all conventions and stereotypes, and his soloing never sounds like anyone but Damon.

Song writing is another large part of Damon's contribution to Seventh Omen. Besides being an accomplished lyricist, his arrangements often consist of odd harmonic structures seldom found in modern music. Nevertheless, with a little sensibility, creativity, and a bit of magic, Damon's compositions never fail to please the ear and leave a melody running through one's head. "I'm just an artist who craves and strives for originality, I just want to be me, bottom line." It is not hard to see (and hear) why Damon works so well in a band such as Seventh Omen.

As well as playing the guitar and writing songs, Damon likes motorcycles and fishing. He also enjoys expressing his warped sense of humor.